Every year more than 160 million passengers use the Lisbon metro system. If you are going to work or travelling between the airport and the bus station, you might be unaware of the beautiful building that surrounds you.
Take time to stop and appreciate the incredible art that it's offered everyday to everyone, for free! Let's check out what's the amazing art that it's hidden below our feet when we visit Lisbon.
Let's see some History first
Maria Keil was the artist that designed the first metro station is Lisbon. It opened in 1959 and her main focus was to create a nice public art for commuters. As the metro was expanded with more station, the style of the art changed. For example, in 1988 a few artists created particular themes on the station, based on their specific location.
Checking out the Metro station art
While you see Lisbon you might need to use the metro to circle around the city. It's efficient, cheap and let's you travel long distances. Unlike the metro you might have at home, try to use the metro with time to see every different design. You might even have the time to get out at a station you like and walk back again at the next carriage in just 4 minutes! Think of the metro stations as another thing to see in Lisbon.
There are four lines of the Lisbon Metro. You might have seen the red line when you arrived from the airport, but the other ones are also very beautiful. Check out the metro lines on the map bellow:
The Red Line
The red metro line it's the most recent and modern of them all! It even features an open side between two stations to see a hidden part of the suburbs of Lisbon.
Olaias
Bela Vista
Chelas
Olivais
Oriente
The Blue Line
In this station you might find a huge range of styles across all the stations. Each one of them tell a different story about Lisbon and I can tell you that you'll have a lot to see!
Restauradores
Avenida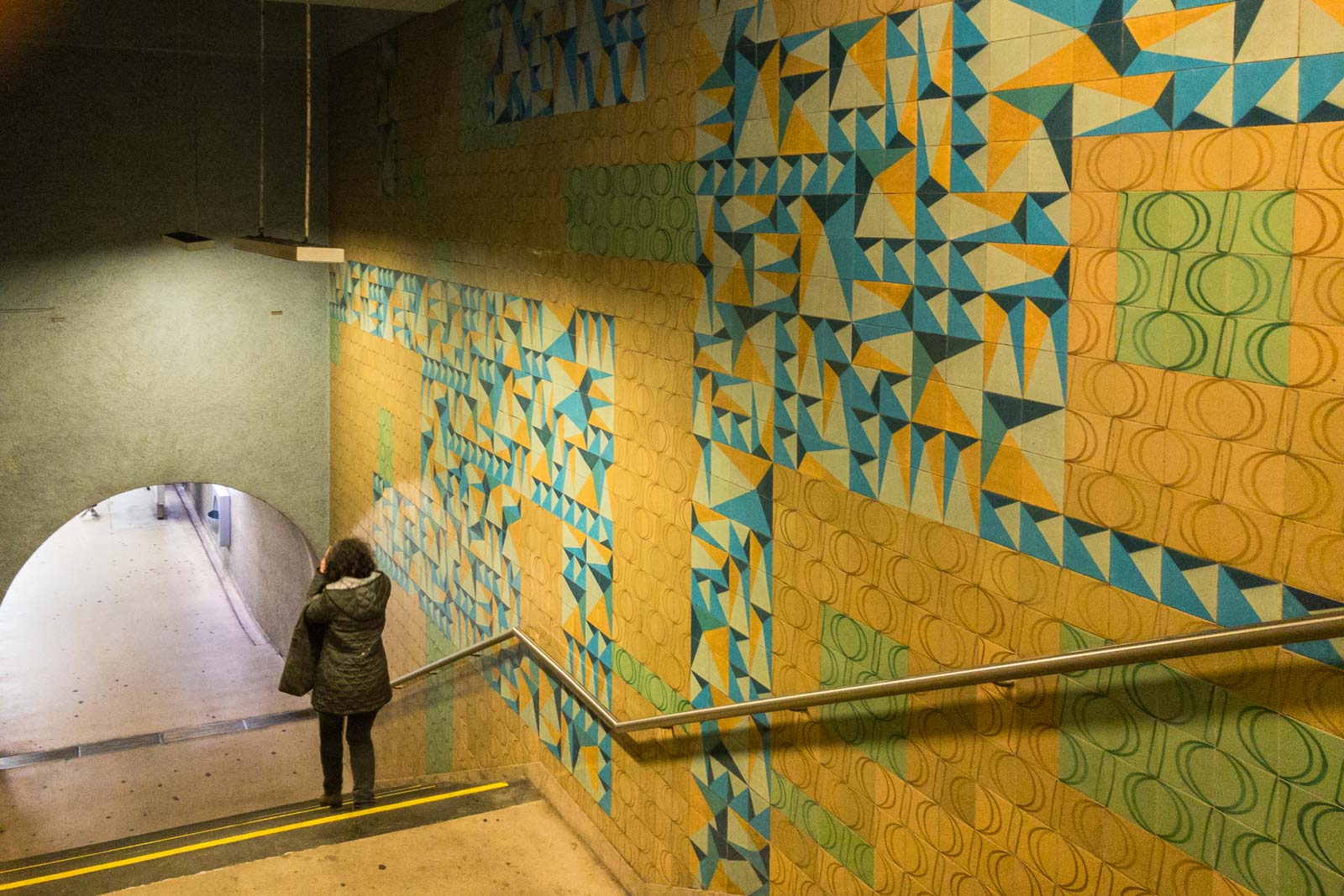 Parque
Jardim Zoológico
Alto dos Moinhos
Carnide
Pontinha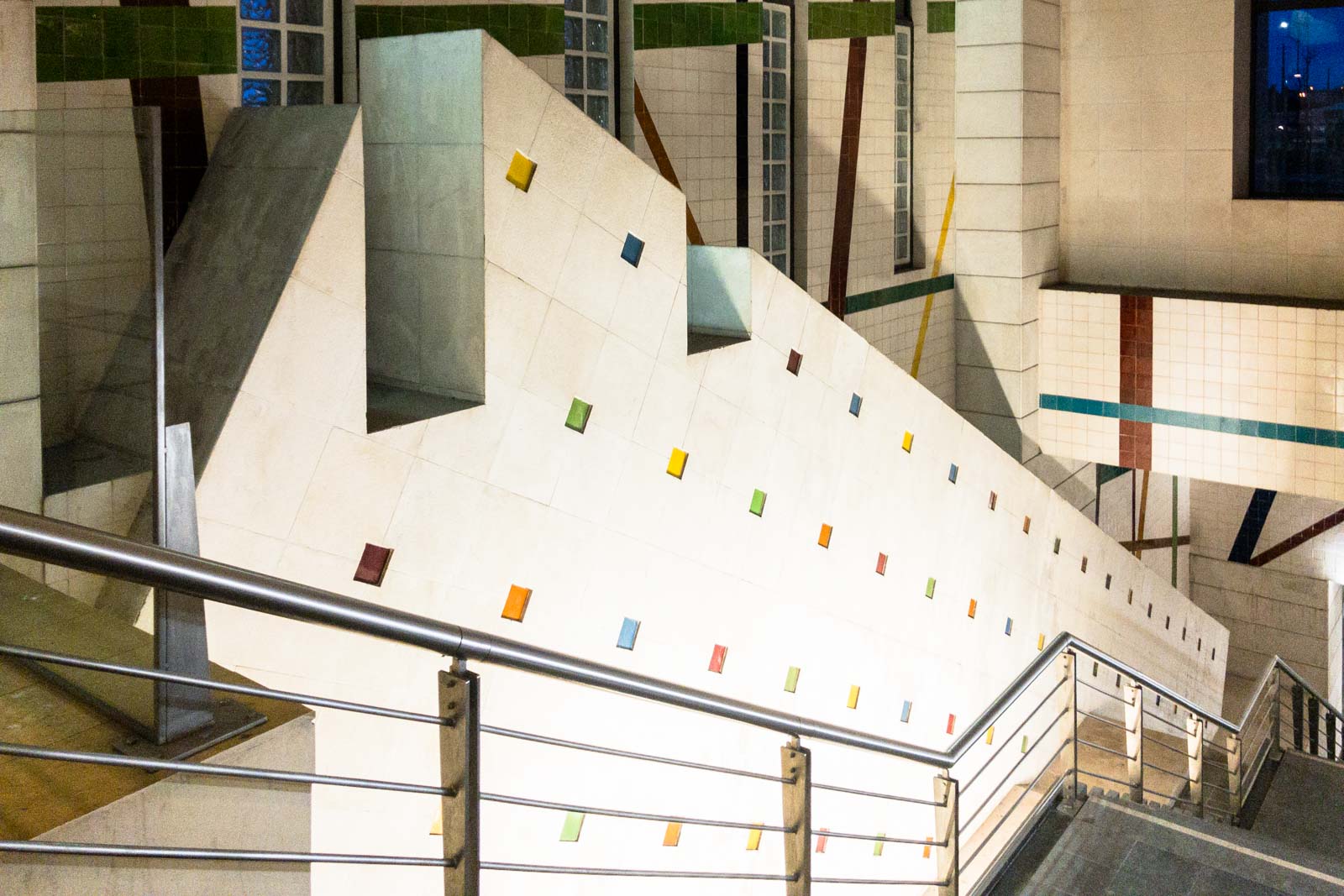 The Yellow Line
This line might not be so modern, but they have really impressive stations! I want you to see the quality of the different stations and the individual art work. There are more than just patterns to check in detail.
Picoas
Saldanha
Campo Pequeno
Entre Campos
Cidade Universitária
Quinta das Conchas
Ameixoeira
The Green Line
The green line has the oldest stations in the city so they have a more traditional approach, with subtle but nice patterns. Some stations will be the frosting on top of the cake.
Cais do Sodré
Campo Grande
Please tell me if you have a favorite station in Lisbon! Please let me know about your favorite metro station!